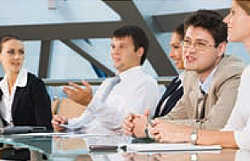 Listed below are the eight things that all really successful businesses do – and that most businesses don't !
You can improve your business simply by looking at these eight things.
Tranter Lowe can help you with any or all of them.
The eight keys to business success are:
Forecasts and budgets
Actual monthly performance
Annual accounts
Comparison with previous years
Comparison with your industry
How much your business is worth
Improvement potential
Improvement plan
Let Tranter Lowe help you to become really successful.